Our Story
Uncomplicated formulas, real results—this is what The Good Alchemist is all about.
Born out of our holistic belief that our skin is a communicator of what is really happening underneath, our products serve as a gentle guide for those with sensitive and sensitized skin. With a focus on probiotic skincare, everything we formulate—from our serums to our SPF—is filler-free, chemical-free, silicone-free, non-comedogenic, eco-friendly, and cruelty-free. 
All our products are meticulously formulated through a traditional Japanese fermenting process in our laboratory. By using locally sourced remnants of fruits and vegetables, our Proprietary Biotics Blend harnesses a surge of prebiotics, probiotics and postbiotics to help the skin's cells flourish. Probiotics play an important role in regulating the skin's natural immunity to build skin resilience, and because this is a delicate process, results may take a while to take effect. But trust us, the wait is definitely worth it. Once our probiotics start working its magic on your skin barrier, it balances everything out, regulating oil production, reducing acne, and helping you stay hydrated and glowing from the inside out. 
This unique process is reminiscent of the Japanese aesthetic philosophy wabi-sabi, which embraces a subject at its purest form, imperfections and all. In wabi-sabi, it is said that nothing is more pure and fluid than water, an essential element. This philosophy, coupled with the fact that most of our products are water-based, inspired a core element of the brand: the color blue. Representing the healing nature of water, everything was then tied together to bring about a zen harmony to your skincare routine. 
We believe that one's skincare journey should be celebrated at every stage. In our design, we've added an illustration of two cranes flying side by side—a symbol of beauty, harmony, honor, and grace. Cranes symbolize longevity, and this design is a gentle reminder to stay in harmony with one's surroundings to honor your journey and to appreciate the present moment, no matter where you are.
The Good Alchemist is nature's formula to nourish, transform, and protect your skin. Our products do not provide an instant band-aid solution, but rather, something to grow with in the long-term. We simply want to encourage a holistic approach to life—whether it be taking care of your skin, your diet, or your mental well-being. Through your rituals, we hope that you learn to embrace your skincare journey every step of the way.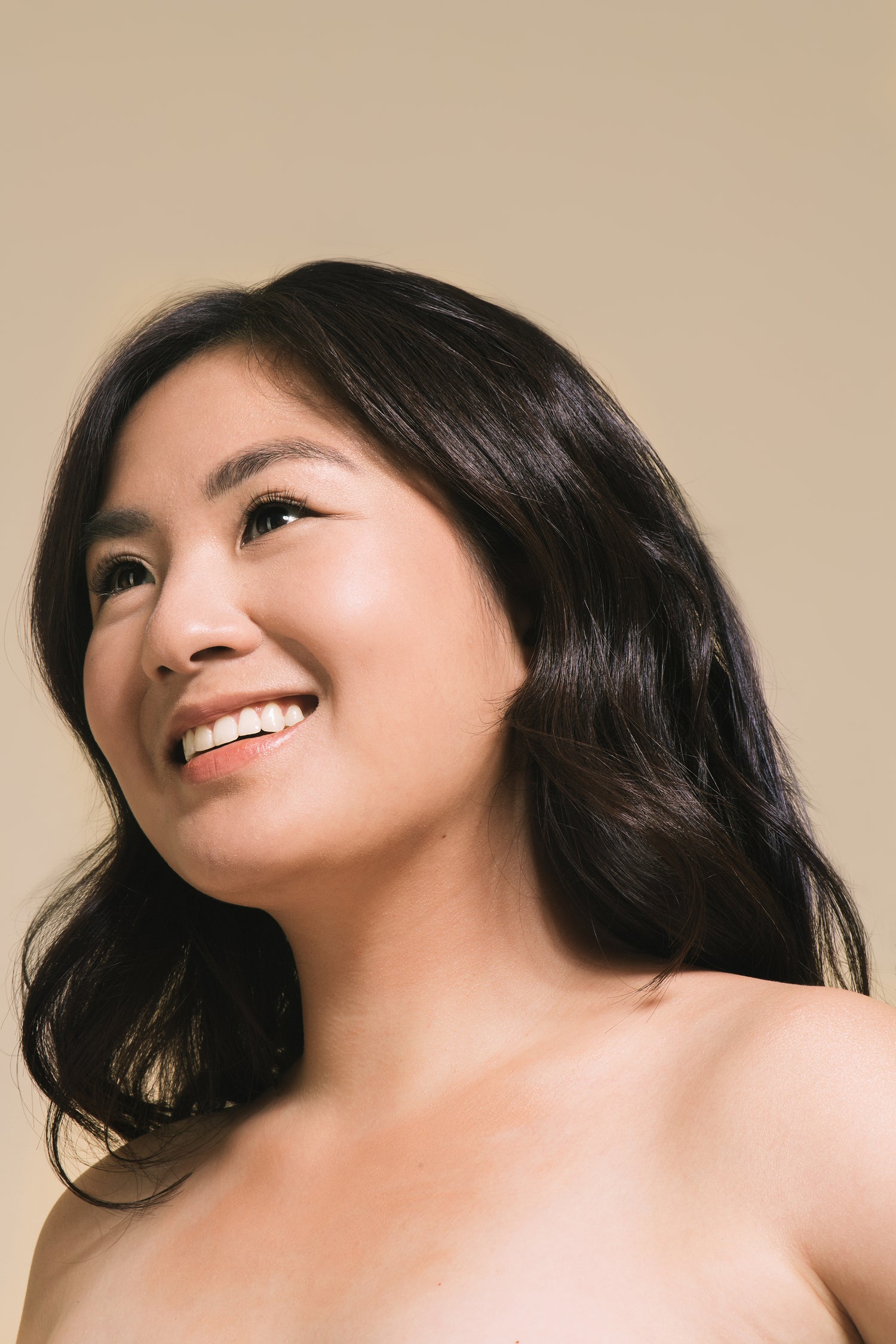 A Message from Our Founder
Before starting my own brand, I suffered from skin sensitivity, reacting to almost everything that came into contact with my skin. After trying on a number of skincare products—from local to international, homemade to high-end luxury products—I gained a deeper understanding of what is truly essential for sensitive and sensitized skin: probiotic skincare. Thus, The Good Alchemist was born. 
Through The Good Alchemist, bad bacteria are driven away and the good ones are harnessed to regulate the skin's natural immunity to help build skin resilience. With our eco-friendly, meticulously formulated products that are free of fillers, silicones, parabens, phthalates, and other toxic chemicals and natural ingredients that trigger sensitivities, we aim to re-introduce customers to the very basics. Because we don't use essential oils and fragrances, the scent of our products come from the unrefined extracts of the ingredients we use, their benefits still intact. Basically, we've removed everything that can trigger one's sensitivities—whether it be natural, chemical, or lab-made. 


Skincare shouldn't be complicated, after all.  Let's heal together, shall we?
– Joan